Granite countertops have become the new standard for any modern kitchen design or renovation, and with so many benefits it's easy to see why more homeowners are choosing to update their kitchens with granite.
Countertops are an important factor to consider during any kitchen remodel or renovation. Since your countertops are going to be the majority of your functional space for cooking and preparation, you want to make sure you're getting a surface that will remain useful for decades to come. In addition to utility, you also want to make sure that your new countertops are a beautiful focal point for your kitchen, since they will make up a large part of the visible space as well.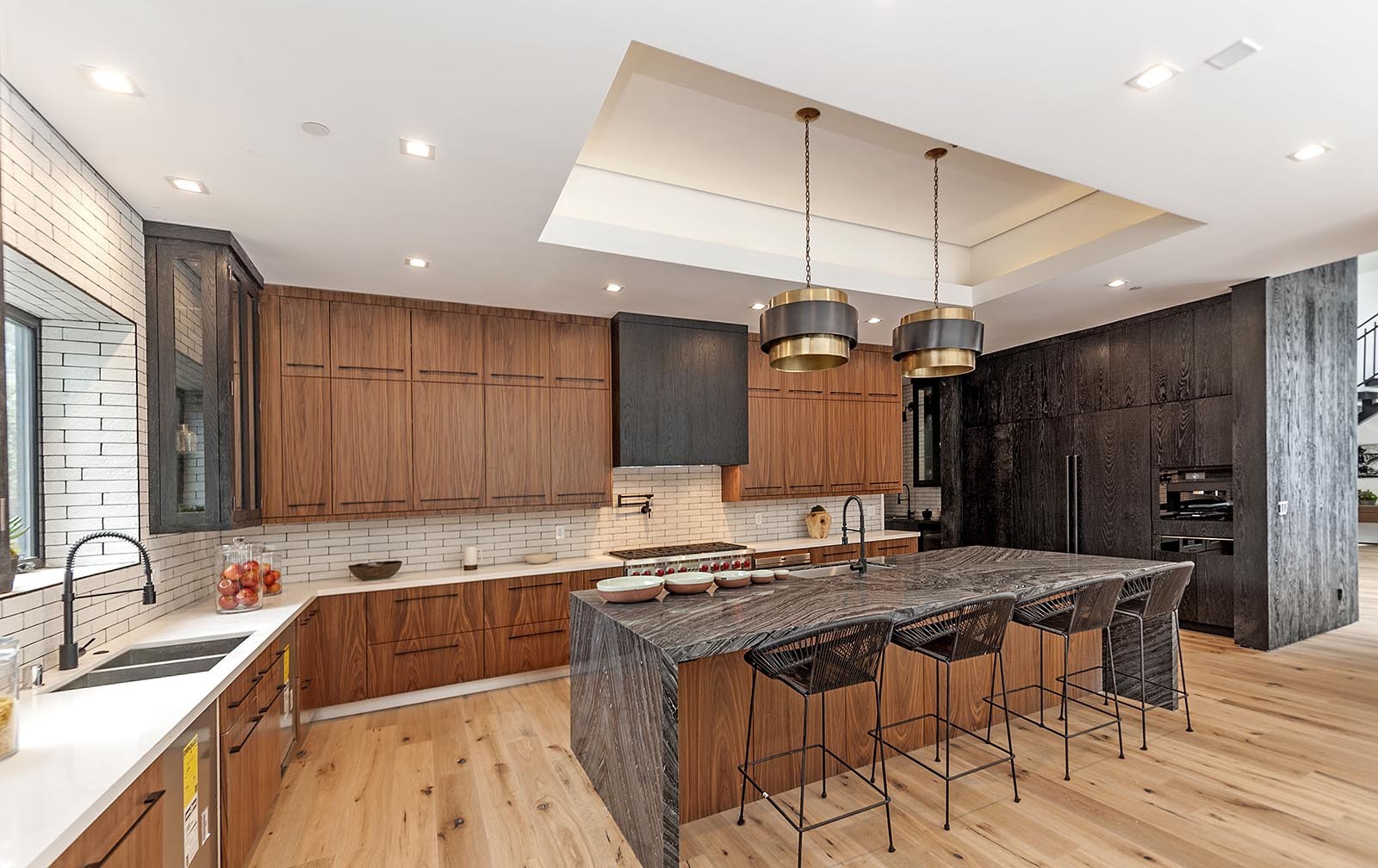 Granite countertops offer numerous benefits in the kitchen, here are some of our favorites:
Incredible Durability:
Granite is one of the toughest materials you can get when it comes to countertops, and when taken care of properly can last for a very long time. Granite's durability doesn't just ensure the longevity of your countertops, it also allows you to use them differently than you would a laminate, wood, or even metal countertop.
With granite countertops, you can place hot dishes, pots, pans, and utensils directly on the stone without risk of melting or damaging your counters. You'll want to be careful to avoid sliding heavy pots and pans around on the surface to keep from scratching the finish, but you won't need to worry about trivets or hot pads!
With proper care, your granite countertops should be resistant to scratches, dents, cracks, and nicks for years to come.
Easy Maintenance: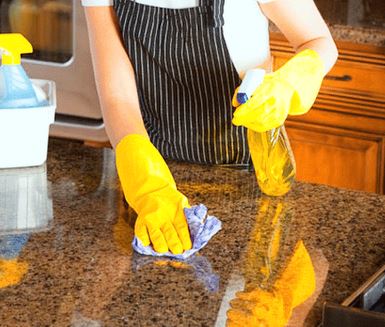 One of the best features of granite is the fact that it requires very little maintenance on your part. The main task involved with keeping your granite looking great is remembering to apply a fresh coat of sealant each year.
Applying sealant to your countertops retains their shine and makes them far more resistant to stains. Since granite is a porous material, if spills are left sitting on your counter, they can sink into the pores and become embedded in the counter. When this happens it's nearly impossible to get that stain back out.
Sealing your countertops creates a barrier between the bare stone and the spill, giving you more time to clean up any messes before they become a permanent addition to your home.
Distinct Style:
The granite we use to create custom countertops is formed naturally in the earth's crust, which means that no two slabs are alike! Each granite countertop we make is completely unique, even ones that are made with the same style of granite. The natural striations and distribution of colors in each slab make for a different individual look with each different piece of stone.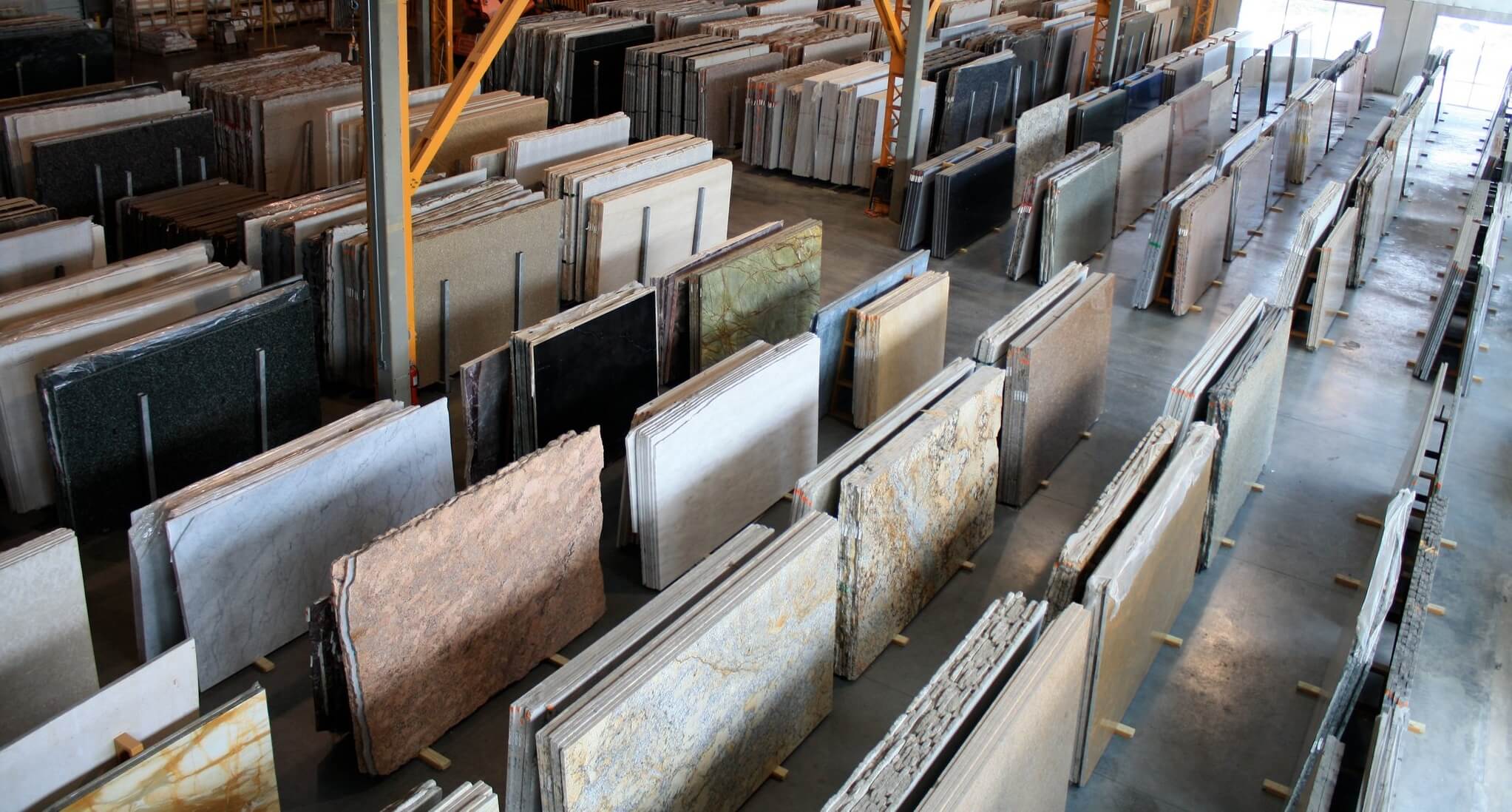 This is why it's always important to make sure you look at the exact slab that will be used in your kitchen to make sure you like the unique pattern that you'll be getting.
These are just a few of the many benefits of having granite countertops installed in your home. The addition of beautiful natural stone can turn any kitchen renovation into a classy upgrade that will increase the property value of your home.
When it comes to different styles, colors, finishes, and custom shapes and sizes, NEKA Granite Marble Quartz is the best choice in Northern VA. Come visit our showroom to see our wide selection of granite and talk with an associate about what kind of granite would look best in your home.